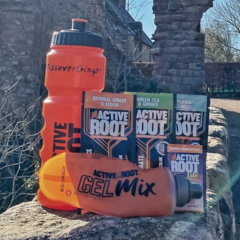 Free Active Root Drink
Active Root are giving away FREE drink samples today! You can choose from Original Ginger, Peppermint & Ginger, Green Tea & Ginger, ElectroLite or Lemonbalm ElectroLite+! Just choose whatever you think you would prefer!
To claim, just click the 'CLAIM OFFER' button below, then just fill out the form on their website to order one.
This ginger drink is perfect for keeping you hydrated after a sporting event and delivers fuel to your body with natural ingredients. Get this Freebie Today!
CLAIM OFFER