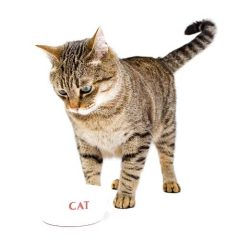 Free Coupon for Purina Cat Food
Purina is a popular brand because they offer a variety of high-quality pet food for cats and dogs of all ages. If you already give your cat Purina or would like to try it but don't want to spend too much in case they don't like it, this offer is perfect for you. You can get a free coupon from Purina that will give you £1 off Gourmet Revelations. The voucher can be used on a four-pack in flavours tuna, chicken or salmon.
This offer means you can give your cat a treat at mealtime while saving some cash because the coupon lowers the cost a lot. At the time of writing, this voucher will make the food under £1.20 at a couple of stores. Click the green button below to get your free voucher. All you need to do is show the voucher in-store while buying the food.
CLAIM OFFER