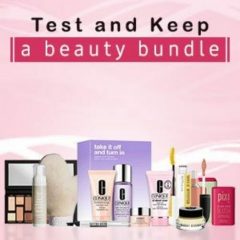 Free GTK Beauty Bundle
GetTestKeep are looking for people to review their mega beauty bundle. If you are selected, you will receive the bundle, and you will get to use and keep all of the products included. The products will be from some of the most popular brands, and in return, you need to review the quality etc.
To be in with a chance of reviewing the GTK beauty bundle, click the green button below. Once on their website, fill in your postcode and details. Don't miss out on free beauty products and apply for free today!
CLAIM OFFER