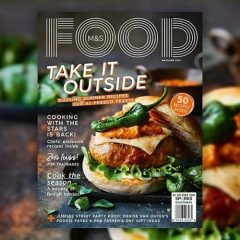 Free M&S Food Magazine
If you are a Sparks customer with Marks and Spencer, you can get their food magazine for free! The magazine is only available in-store, and it features food ideas, recipes and much more. To get the magazine, you just have to scan the magazine at checkout with your Sparks card.
Click the green button below to visit the Marks and Spencer website. Once there, you can read more about the magazine, join Sparks for free if you haven't already, and you can find your closest Marks and Spencer store. Don't miss out on a free magazine, pick yours up in-store today.
CLAIM OFFER