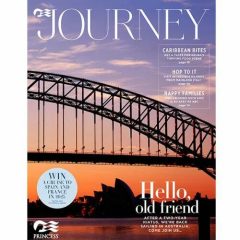 Free Princess Cruises Travel Magazine
Looking for holiday inspiration? If so, you should get the free summer edition of Journey Magazine from Princess Cruises! The magazine is full of images and information about different countries and holiday destinations. It is perfect for those planning a cruise holiday or if you just want some holiday destination ideas.
Click the "CLAIM OFFER" button to visit the Princess website, and you can then order your free magazine. If you don't want to wait for the magazine to be delivered, you can download a digital edition onto your computer or device, and their Cruise Collection Brochure is available for download too.
CLAIM OFFER