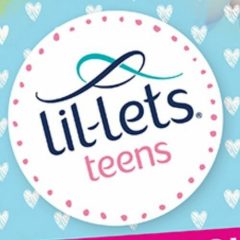 Free Samples of Lil-Lets Sanitary Products
Lil-Lets teens is a website that offers lots of information about many different things, from periods to friendships. There is even a section where you or your teen can ask questions to get advice on the topics they cover. While you are on their website, you can also request free samples of their Lil-Lets teens products.
It is a great website with lots of free guidance, and if you click the green button below, you can visit their contact page, where you can request a free sample of one of their products. All you have to do is fill in the form and type your request in the details box. One of their team members will then get in touch about your request.
CLAIM OFFER