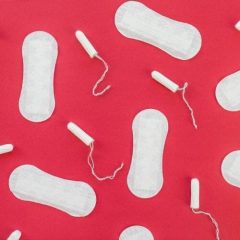 Free Sanitary Towel Package from MyMonthly
MyMonthly is a free app that you can download, and it tracks your cycle and ovulation, you can add calendar dates, and get tips on getting through your cycle. That's not all, if you download their app now, you will also get a free Sanitary Towel Package. The package includes tampons, sanitary towels, and other gifts.
To get your free package, click "CLAIM OFFER", and the link will take you to the MyMonthly Instagram page. Click the link in their bio and their website will pop up. There you will find the download links for the app on Google Play and the Apple App Store and a registration form. Download the app, take a screenshot of the app on your device and complete the registration form. It is easy to do, and you can track your cycle and get free period products, what could be better?
CLAIM OFFER