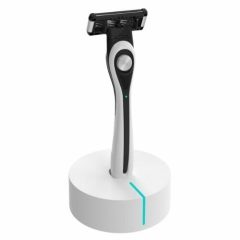 Free Shaving Razor from BIC
You can now sign up for a BIC program where you can test a new AI-enabled prototype shaver! This is the first wet shaver from BIC that uses AI technology. They hope to create a new generation of shavers that adapt to your shaving habits. If selected as a tester for the prototype razor, you will be able to use the razor and share your feedback.
Click the green button below if you are interested in trying the prototype razor. The link will take you to the BIC website, where you can read more about the program and fill in your information on the registration form. Sign up today, if selected, you will get to try a new shaver and share your opinion!
CLAIM OFFER