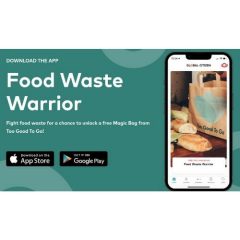 Free Too Good To Go Food Bag
If you download the Global Citizen app, you can get a free Magic Bag from Too Good to Go. Too Good To Go fight food waste with these bags because instead of throwing food away at the end of the day, stores, restaurants and cafes put what they have left into Magic Bags.
To get your free Magic Bag, click the green button below to visit the Global Citizen website. Once there, you can find the app download links for your device. Download the app, create an account and visit the app every day until the free bag appears in your rewards section.
CLAIM OFFER