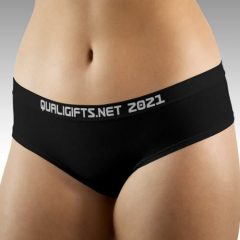 Free Women's Panties Sample
Qualigifts are giving away free women's panties samples. The samples are made with natural soft cotton with an elastic waist, so you get stretch and ultra-cool comfort. You can select a size and colour, plus you can customize them with up to 30 characters.
To order your free sample from Qualigifts, click the green button below. Once on their website, fill in the form, including the colour and size. Your panties sample will then be delivered to your door. Order yours today, before the samples go. You can order one Qualigifts sample per household.
CLAIM OFFER