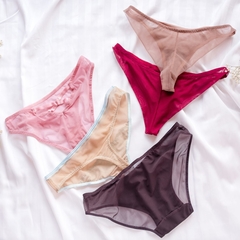 Free Women's Underwear
Tired of underwear shopping? With The Pinkwear you can forget that. Every month you'll receive two pairs of underwear in your mailbox. You can cancel your subscription anytime for free. Want to try it? The first month is free. After the first month, we charge you €11,95 monthly.
You don't have to do lingerie shopping anymore. Every month different designs. Curated to your body. Cancel your subscription anytime.
CLAIM OFFER