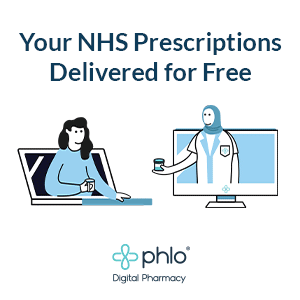 Prescriptions Delivered to Your Door For Free
With Phlo you can have your NHS prescriptions delivered directly to your door for free! No more having to go into the pharmacy to pick up your prescription. They work with your GP to manage your existing repeat prescriptions.
Just sign up on the website and get your prescription at no extra charge. Simply pay what you would normally pay for your prescription.
Download their free app after signing up and manage your prescriptions on the go.
CLAIM OFFER