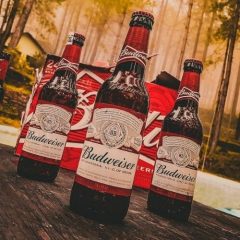 Win Budweiser Prizes
Budweiser is giving away over a thousand prizes in their latest competition! If you enter, you could win a Budweiser pint glass, a Budweiser beanie, or you could win two tickets for a home English Premier League game.
To enter the competition, you need to use a mobile device with a camera, and you need a Budweiser product such as a branded bottle or glass. You can then click the green button below to visit the Budweiser competition page. Once there, enter your details on the online form, tap "TAKE A PICTURE", and you should take a photo of your Budweiser product. You will instantly find out if you have won one of the prizes.
This competition closes on the 31st of May 2022, and it is only open to those over the age of 18. T&Cs apply.
CLAIM OFFER