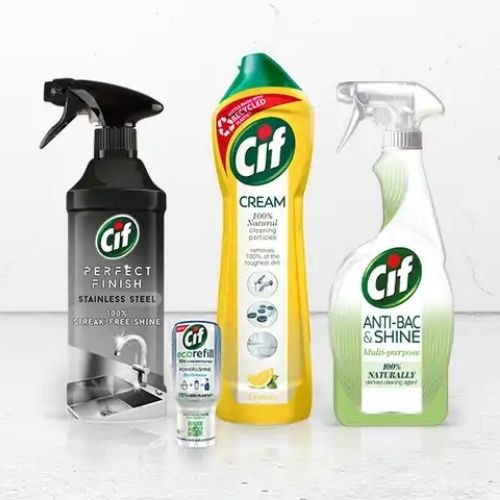 Free Cleaning Products
Join The Cif Squad, and you could be selected to try out new cleaning products. Once you become a member you will receive information about new products, you'll get to enter competitions, and you can get expert advice on cleaning. It is also a community where you can view cleaning content and create your own too.
To become a member, click the button below to go to The Cif Squad sign-up page. You can then enter your details which include your name, email address, and more. Once you have signed up, check your email inbox for offers. Cif is known for their fantastic cleaning range, and now you could bag yourself some products free of charge!
CLAIM OFFER