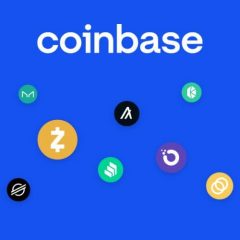 Free Crypto and Cryptocurrency Tutorials with Coinbase
Want to learn about cryptocurrency? If so, you need to sign up with Coinbase. Coinbase is offering educational tutorials that will teach you about different cryptocurrencies, and after each tutorial, you can test your knowledge with a quiz. If that wasn't enough, each time you complete a quiz, you will earn free crypto. It is the perfect offer for anyone who wants to learn about virtual currency.
Click the green button below to join Coinbase today. Once on their website, click "Start earning" and fill in your details to create your account. When you are set up, you can start learning about cryptocurrency, and you can earn a little of each crypto too.
CLAIM OFFER