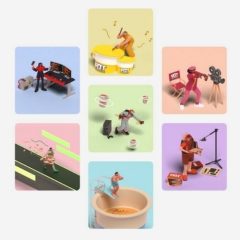 Free Pot Noodle Merch for 16-24-Year-Olds
Pot Noodle and GradBay have teamed up to bring an offer that can't be missed if you are aged 16-24. You can now apply for a Stir Up Your Future paid internship, and if you are one of the first 1,000 people, you could also get a free box of Pot Noodle merch. They offer internships in all different fields, so it is well worth checking out if you are looking for a new opportunity.
Click the green button below to visit the Pot Noodle Stir Up Your Future campaign. Once there, you can read more about the internships and sign up. When you sign up, you will then be in with the chance of getting the free Pot Noodle merch. Sign up today or share the offer with anyone who would be interested in applying and getting the merch!
CLAIM OFFER