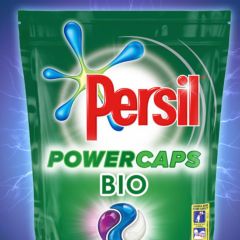 Free Persil Powercaps
Product testers wanted to review this ultimate laundry companion, the Persil Powercaps. Offering superior washes time after time for your clothes, these bio caps are kind on skin but strong on stains.
Register with Get Test Keep now for your chance to be chosen to become a product testers of Persil Powercaps.
Review criteria:
- Stain removal
- Lasting fragrance
- Value for money
CLAIM OFFER