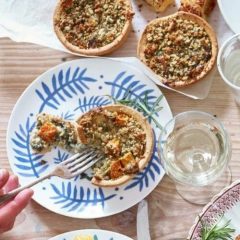 Win Higgidy Pies or Quiches
You can now win your lunch thanks to Higgidy! If you enter their prize draw, you can win vouchers for free Higgidy pies or quiches! 100 cases of the pies will be given away in the form of vouchers to 100 winners every month. You can use the vouchers on any pie or quiche in their range, so your lunch won't cost a penny!
Click the green button below to enter their free giveaway. The link will take you to the Higgidy website. Once there, click "SIGN ME UP" and you should fill in the form, so you can be signed up to their newsletter. You can unsubscribe from the Higgidy newsletter at any time. Once you have submitted your form, you will be entered into the prize draw. If you win, you will receive your vouchers by email.
CLAIM OFFER